Production and delivery of
frames to order
With great experience and passion for the craft, we produce picture frames to order Monday to Friday. We do not rush the work and some weeks are busier than others. However, we endeavor to deliver frames with special dimensions no later than seven days after your order. It typically takes 2-5 days from the time you place your order until you receive the package.
If we send your frame with special dimensions to a parcel shop, you can pick it up the next day. It may take one more day to deliver your package to a private address.
When you buy a frame with special measurements, you can always choose a package shop. Note, however, that frames over 70x100 cm will always be delivered by courier to your address, even if you choose a parcel shop.
If you have questions or need someone to turn the possibilities around, you can almost always catch us in the live chat.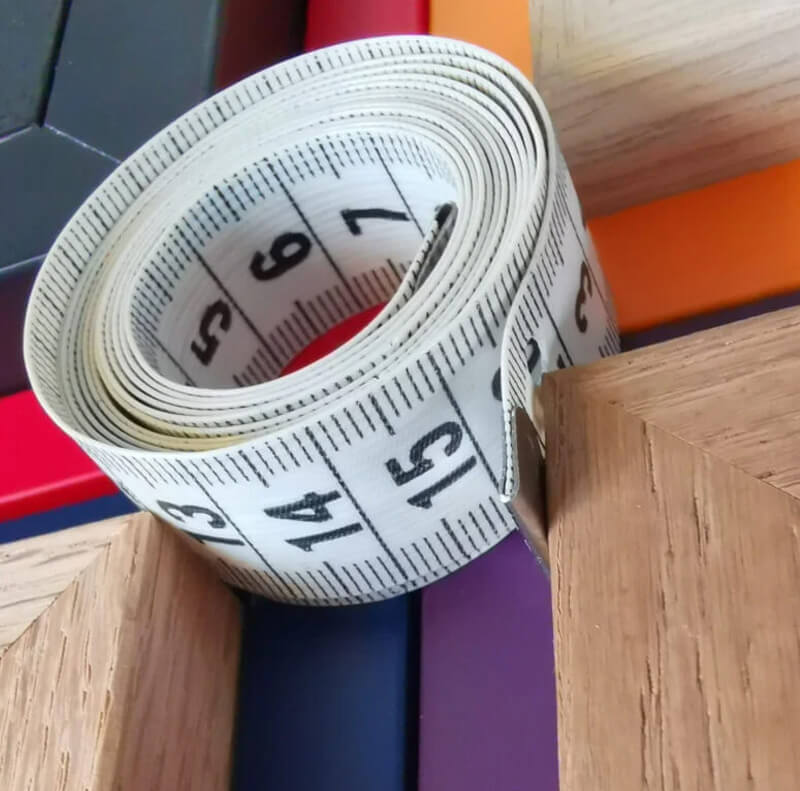 Return of
Frames with special dimensions
Unlike our other products, which are covered by a 100-day return policy, you cannot return a frame or passepartout made to your own measurements.
We therefore ask you to measure your image carefully, and you are very welcome to write in the live chat if you have any questions.
We are also happy to help with proposals for passepartout and framing of posters in general.
If a picture frame fails in the slightest upon delivery, we will of course send you a new frame as soon as possible.
Choice of
Glass for custom frames
We offer four glasses for all frames with special measurements, but only frame with acrylic glass. If you buy a lithograph with a glass frame (normal glass, non-reflective glass or museum glass), the two products are sent separately so that the poster does not risk being damaged if the glass breaks. Acrylic glass cannot be scratched, and it is also light and just as clear as normal glass, once you have removed the protective film that the acrylic glass comes with.
We definitely recommend museum glass for framing art, as it provides optimum protection (approx. 75%) against UV rays, without compromising on clarity. You will never experience the image's colors fading behind the museum glass unless it is in bright sunlight all day. The museum glass also highlights the colors of the picture better than any other glass, i.a. with the darker and very limited glare.
Hits the target with
passepartout
If you frame a picture or poster with passepartout, you avoid that the picture touches the glass or that a shadow is cast on it. It gives depth and a different framing of posters.
We have selected a number of passepartouts that we think look good on most of our frames. You define the exact interior dimensions yourself when you order the frame. We recommend that these dimensions are 1 cm smaller than the dimensions of the poster, as an overlap of passepartout allows you to tape your poster firmly to the back.
It can also be nice to add 1 cm to the dimensions of your poster, which gives you 5 mm between the poster and the passepartout. It does, however, require that you properly attach the image to an insert paper, which is placed under the passepartout.
Insert paper never comes with our frames as standard, as it is usually just thrown away anyway. On the other hand, you can buy high-quality acid-free insert paper for all our custom frames.